"You belong in a museum!"

This article or section may contain obsolete information, but exists here for historical purposes.
Ghostwalkers
was a
finished item
in
League of Legends
. It is exclusive to
Howling Abyss
.
[1]
Recipe
Cost Analysis
Gold Value
Gold Efficiency*
54%

gold efficient without their active.
were
Similar items
Notes
Ghostwalkers were unaffected by the rune.
If you activate invisibilty (such as from ​

Even while visible inside the wall you will produce shimmers as though you were invisible
You remain silenced and untargetable during this time.

) then activate Ghostwalkers and move into a wall, when the invisibility expires you will become visible within the wall and remain visible until the active ends.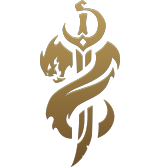 Patch History
V8.12 - End of the Curse of the Drowned event (June 18th, 2018)
V8.11 - Added
Unique Active:

Become ghostly for 6 seconds, ignoring terrain collision. While inside terrain gain 125 bonus movement speed and become  untargetable,  invisible, and  silenced (60 second cooldown).

Unique Passive - Enhanced Movement:

+45 movement speed.

Limitation:

Can only be purchased on  melee champions.

Availability:

Howling Abyss.
References
Starter items
Consumables
Trinkets
Distributed
Basic items
Advanced items
Finished items
Removed items